As we look to business to do more on responsibility and sustainability, why isn't this even on the agenda for the big business exhibitions? The author of a new book, The Company Citizen, visits one to find out… (Published on Linked In)
A devotee of sustainable and responsible business, I visited 'Europe's Biggest Event for Anyone Starting or Growing a Business' at London's Olympia recently. Over two days, more than 300 stalls and 250 talks catered for many thousands of attendees.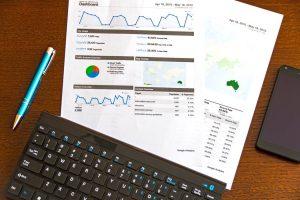 What an opportunity for entrepreneurs to learn! The chance to find out how to turn environmental and social responsibilities into business opportunities, build sustainability into business planning and eliminate human rights abuse from supply chains. And were the answers there?
No, far from it. Not even the case for paying the Living Wage or treating employees with respect.
The event's theme was summed up by a poster: 'Make More Money'. Almost without exception its stalls were populated by accountants, coaches and tax advisers, digital marketing specialists and professional networkers rubbing shoulders with angel investors and smiling celebrity TV gurus. Caught in a time warp, I was back in the profit-hungry 1980s with a digital edge. No workshop was called 'How to exploit gullible people' but one should have been.
One presenter's 'smarter ways to get investment' wisely professed: 'Don't ask for more money than you need, don't bullshit and get a woman on board'. The assumption that the entrepreneur must be male and the explanation for this advice – that flashing eyes and conniving ways could break down barriers to sales – were not what I wanted to hear.
I identified three oases of sanity amongst 300 stalls. Advance London was there, 'placing London's small and medium businesses at the forefront of the circular economy', wisely focusing on the business opportunities presented by zero waste and maximum re-usability throughout the supply chain. Computer Aid offered the money-saving alternative of sending IT equipment to landfill by donating it to developing countries, rightly labelling this 'social impact'. Meanwhile, the Government Office for Equalities was making the (substantial) case for greater empowerment of women in business.
In talks and workshops another Government agency updated people on immigration and employment law but otherwise the themes were predictable: you, too, can be a millionaire business hero! Talks included 'From Bedroom to Boardroom', 'How to be a Social Media Superstar' and 'How to Effortlessly Manifest More Money', titles picked at random from just one of a dozen 'theatres'.
No doubt many small and would-be entrepreneurs are motivated by profit. Many, too, are motivated by purpose – bringing something good to the world through a sustainable business model – and these two goals are complementary. Ethical, responsible and sustainable business is a recipe for success even when measured in conventional terms – because innovation with purpose exploits niches, creates new and more efficient solutions and broadens market access.
The case for triple bottom line sustainability wasn't on the exhibition floor, though it was important to the handful of visitors to whom I spoke. Perhaps their needs will be taken into account next year.
Perhaps.
'The Business Show' was at Olympia on 16-17th November. Tom Levitt's new book is 'The Company Citizen: Good for Business, Planet, Nation and Community'.