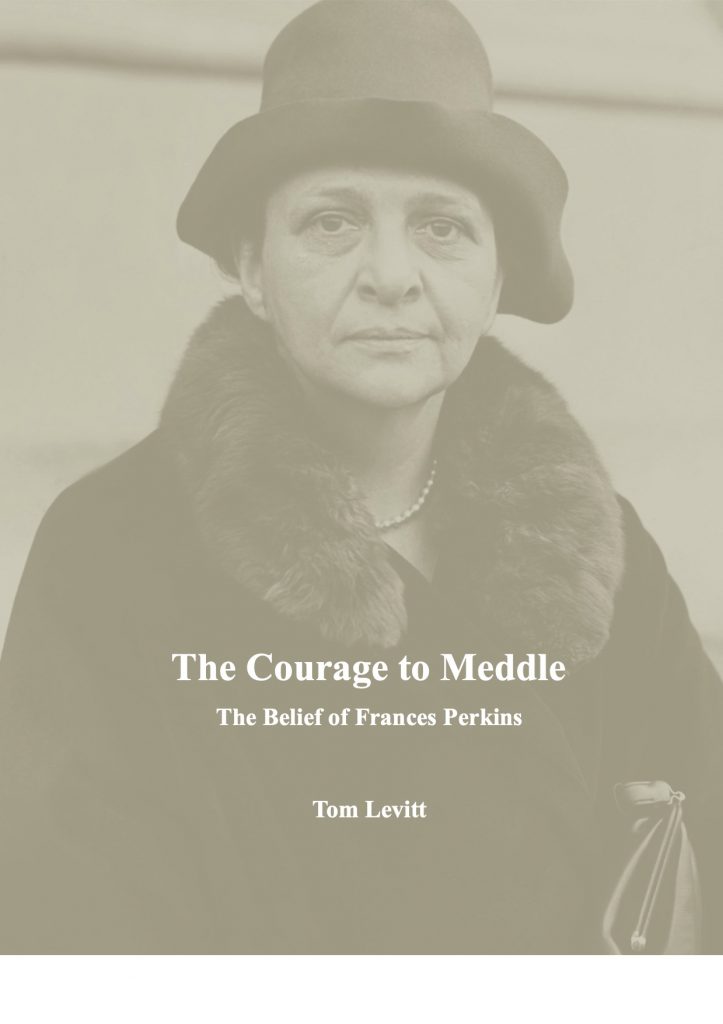 Tom's book 'The Courage to Meddle: the Belief of Frances Perkins' is now available. Frances was the first woman to sit in the US Cabinet (1933-1945), the power and the passion behind the New Deal. The book is not just a simple biography: it explores her political and religious beliefs and puts the New Deal into context, as well as asking 'Where does the New Deal legacy stand today?'
On this site you will find links to all of the internet references which make up the footnotes of the book and also a photo gallery to accompany the book.
You can buy The Courage to Meddle here, both as paperback (£7.99) and Kindle edition (£3.99). There's an article about the book on Linked In as well as an article by Tom in Mint magazine: She Dared to Meddle. Tom spoke to the US web site History Camp about Frances in April 2021: here is the interview.
Here's what they say about The Courage to Meddle:
"You unfold the uniqueness of her vision and the roots of her originality. Viewing Frances through a British lens gives you some freedom to treat these personal issues with fresh eyes, demonstrating a comfort and confidence in reaching conclusions that I think her American interpreters have missed because we are part of her culture."
Christopher Breiseth, former CEO, The Franklin and Eleanor Roosevelt Institute
"As with many women politicians Frances Perkins' enormous contribution to political and public life has been overshadowed by the men she served alongside. It is great to see her life, her achievements and the other women she worked with recognised in this fascinating book. I understand how it feels to be first in a Ministerial role, but her lengthy period as the only woman in the US Cabinet demonstrates her grit, her talent and her ability to build a team around her."
Jacqui Smith, first female Home Secretary in Britain, 2007-09
One of the tragedies of our times is that we assume the new is better than the old and disregard the giants who laid the foundations of who we have become and who set the compass for where civilisation can aspire to go. Much credit to you for wresting the future from shallow contemporary commentators and placing the accolades where they truly deserve to be.
Tim Smit, Founder, the Eden Project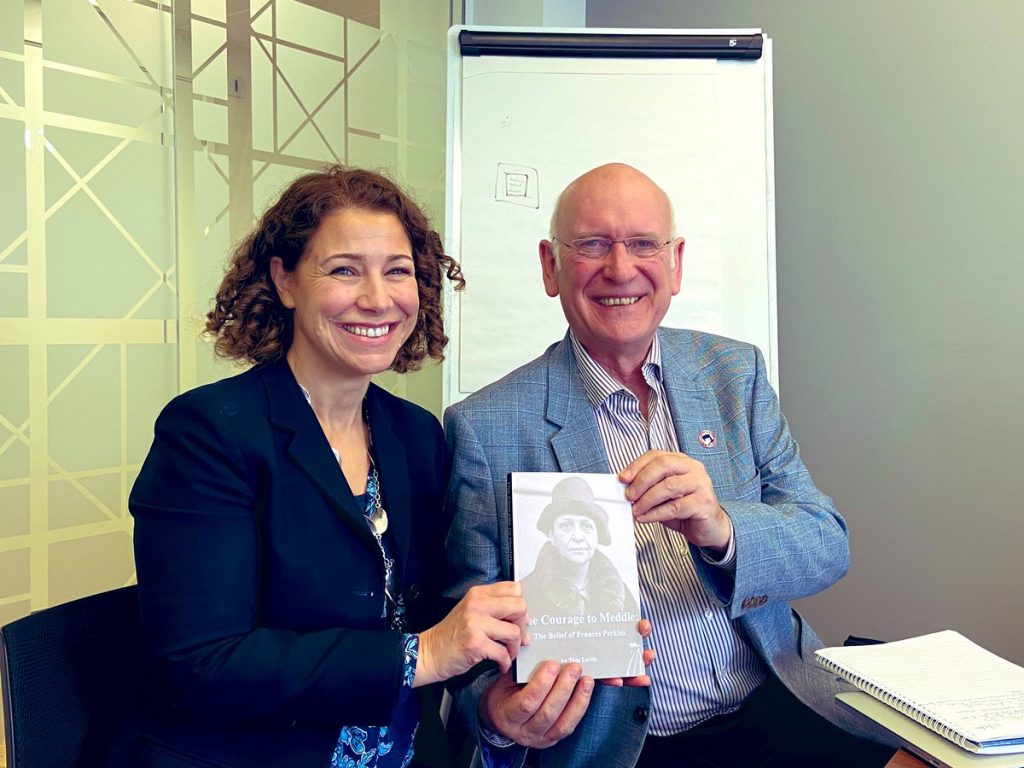 So many women make a difference behind the scenes every day. When you don't care who gets the credit, you can make more progress. We need to shine a light on this style of leadership.
Sacha Romanovitch, Fair 4 All Finance
(former CEO, Grant Thornton)

You have made a distinctive and welcome addition to the literature about Frances Perkins, and I for one am very grateful. (In his 5-star review on Amazon, Charles says: 'Tom Levitt has given us not only a biography, but a call to hope and action')
Rev. Charles Hoffacker, Episcopal Church of America