I was thrilled to read the thoughts of David Brindle, one of the country's leading social policy commentators, in The Guardian Online this week. Phrases like "this impressively researched book, an important and timely contribution to debate" aren't handed out willy nilly!
Corporates can lead on sustainability but there are no "good companies" yet
The private sector can address social, environmental and humanitarian problems, argues former labour MP Tom Levitt in his new book, but it's nowhere near doing so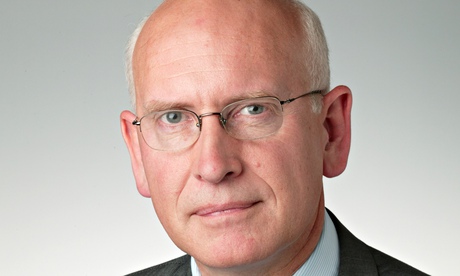 At the launch of Tom Levitt's new book, Welcome to GoodCo – Using the Tools of Business to Create Public Good, the nibbles were laid on by the John Lewis Partnership and ice cream came courtesy of Ben & Jerry's. So far, so predictable.
But Levitt, a former Labour MP, argues that the potential of corporates to help address the social, environmental and humanitarian challenges facing the globe far outstrips the usual suspects. Indeed, he goes so far as to suggest that companies should not just be making a contribution, but taking a lead.
"The private sector is brimming over with resources – and I don't just mean money. It has space, tools, skills, capacity, resources, employee time and energy to spare or to share," Levitt said at the launch event. "Having spent 13 years in government, I believe that there is a limit to what central government can achieve and that we are closer to that point than one might think."
The book is Levitt's second foray into this territory, following his Partners for Good in 2012. Since standing down from parliament in 2010, he has specialised in analysis and promotion of cross-sector partnerships, growing increasingly convinced of the case for business to play a key role in delivering public benefit.
That's not to say he thinks it is anywhere near doing so: at the beginning of his new book he sets out a checklist for "GoodCo" – from resource conservation through employee share ownership to use of Fairtrade tea and coffee – and concludes that no such company yet exists.
He is appreciative of, but somewhat underwhelmed by, the efforts of UK political leaders to promote "responsible capitalism". Even Labour leader Ed Miliband's forthright stance, he argues, remains "framed by the view that the role of responsible business is to do business better rather than working towards a new and wider definition of what constitutes a 'corporate citizen'".
While some Labour-run local councils are thinking innovatively about new kinds of partnership working at community level, Levitt says, they often look at business almost as an afterthought: a book of essays on the acclaimed "co-operative council" model developed by Lambeth council, south London, turns to a serious assessment of the corporate role only on page 93 of the 100-page volume.
The book certainly practises what it preaches in terms of praising corporates that "get it right" – Unilever, Nestlé and Coca-Cola are repeatedly name-checked as the world's most sustainable food companies, according to Oxfam – and there will be some critics in whose craws this sticks.
Levitt is a convinced pragmatist, however. "There is no doubt that Unilever's handwashing campaign in developing countries will sell more soap," he writes, "but this is the price of an effective commitment to combating a suite of contagious, crippling and deadly diseases."
The author's background makes this impressively researched book an important and timely contribution to debate. With 21st century capitalism, good and bad, certain to be a theme of the general election campaign next spring, there's an obvious danger that the heat of rhetoric will outweigh the light of hard evidence.
The social impact hub is funded by Anglo American. All content is editorially independent except for pieces labelled advertisement feature. Find out more here.
Join the community of sustainability professionals and experts. Become a GSB member to get more stories like this direct to your inbox